My partner and I are considering pregnancy, where should we begin?
Feb 04, 2022

What can I do to have a healthy pregnancy?
Having a healthy pregnancy starts with a healthy lifestyle. Important things you can do in preparation of getting pregnant include:
-       Take a multivitamin or prenatal with 400 mcg of folic acid every day (having enough folic acid in your body at least one month prior to and during pregnancy can help prevent major birth defects of baby's brain and spine)
-       Get active! The American Heart Association recommends 150 minutes of physical activity throughout the week (you can accomplish this by going for a 30 minute walk 5 days a week)
-       Make sure your vaccinations are up to date (specifically MMR, influenza and covid-19)
-       Manage and reduce stress
-       Seek help if you do not feel safe at home or work
-       Consider potential dangers in your workplace (certain chemicals or strenuous activity) and discuss them with your healthcare provider
-       Protect yourself from STD and other infections
-       Stop smoking (cigarettes and marijuana), drinking alcohol, and using illicit drugs
-       Learn about your family's health history. There are certain diseases that are genetic and could potentially be passed on to an unborn child. If there is a genetic disease in your family, ask your healthcare provider about genetic carrier screening
-       Make an appointment with your healthcare provider to make sure routine screenings are up to date and to discuss pre-pregnancy care
-       Manage any health conditions like asthma, high blood pressure, diabetes, and thyroid disorders
-       If you take prescription medicine, make an appointment with your healthcare provider to discuss which medication is safe to continue and which you should consider stopping
-       Consider using the CDC's pregnancy planning checklist for a healthier you and baby-to-be! https://www.cdc.gov/preconception/documents/Pregnancy_Planner_508.pdf
What is my partner's role in preconception?
Your partner has a huge role in preconception. They should provide emotional support, especially if you are making lifestyle changes prior to conceiving. Their health also has an important role in the ability to become pregnant. Some factors that can affect sperm quality and count include:
-       Drinking alcohol
-       Smoking or using other kinds of tobacco
-       Using steroids
-       Using illegal drugs
-       Using certain prescription or over the counter drugs (your partner should consult with their HCP to determine which medication can have a role in fertility)
-       Recent and prolonged times in very hot environments like hot tubs, saunas, steam rooms, etc
-       Having an unhealthy diet
We are ready to start trying, what should we do?
-       Consider making an appointment with your healthcare provider for preconceptual counseling
-       Start taking a prenatal vitamin
-       Stop your birth control. If you are using an implant or IUD, make an appointment with your healthcare provider to have it removed. Fertility generally resumes within a month of stopping most birth control (with the exception of depo-provera)
-       Understand your menstrual cycle and track your periods with a period tracker app
-       Use ovulation predictor kits (OPK's). Using an app to track your period is great to understand your cycle, however they often predict your fertile window based on a 28-day cycle. Cycle length can vary amongst women, so OPK's provide the most accurate information about when you are ovulating
-       Have timed intercourse based on the fertile window during your cycle
What is timed intercourse?
Being intentional about when you have intercourse is important to maximize your chance of becoming pregnant. There are various thoughts on how often to have intercourse during your fertile window. One option is to have intercourse every day just before and during ovulation. This is not ideal for all couples, so another option is to intercourse every other day just before and during ovulation. If you aren't having success with one method, it is okay to try another!
I see a lot of ads for fertility testing on social media, is this necessary?
Probably not but you should always discuss specific testing with your healthcare provider to know what's right for you.
How long should we try to get pregnant before we seek help?
The average couple takes between 3-9 months to get pregnant. In general, if you are under the age of 35 and don't have underlying medical conditions, then you can try for a full year before it is recommended to do additional testing. (This means 12 months of period tracking, using ovulation predictor kits, and having timed intercourse).
If you are over the age of 35 and don't have underlying medical conditions, then seek help after 6 months of no success.
If you've been following all of the recommendations listed above and feeling frustrated, you can always consult with your healthcare provider to discuss further testing, recommendations, and options.
 Written by Emily O'Keeffe, NP: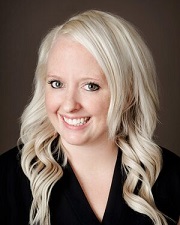 Emily is a Colorado native and joined Red Rocks OB/GYN (a member of OB/GYN Affiliates) in July of 2020. She began her medical career as a CNA in 2010 and worked with post-operative spine patients. She earned her undergraduate degree from Denver College of Nursing in 2013 and transitioned into a nursing role in the Emergency Department at Swedish Medical Center, where she spent the majority of her nursing career. She then earned her Master's degree at Walden University and became a board-certified Family Nurse Practitioner. Emily is passionate about supporting women and enjoys being part of their preventive health and obstetrical care. She has participated in multiple medical mission trips to Haiti and Cambodia. Emily enjoys spending time with her husband and fur babies. She loves travel, champagne, plants, and live music.  Schedule an appointment with Emily by visiting http://www.redrocksobgyn.com/